Key aspects of the role
Welcome people into the library space and help them to use facilities, resources and services to meet their needs.
Answer enquiries about the library service, signposting users to information or services.
Manage requests to borrow books by maintaining records on the library management system
Shelve books and keep the library space clean and tidy 
Source and supply articles and books to users from other libraries and supply books and article to other libraries for their users.
Provide administrative help to the librarians which may involve assisting with updating the website, adding new books to the library, producing publicity materials or promoting the library and knowledge service at events.
Spend 20% off the job training to develop personal skills and knowledge about library, information and archival work whilst building an apprenticeship portfolio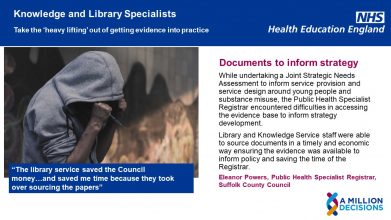 Skills and knowledge
You may require a high level of knowledge and skills in the following CILIP Professional Knowledge and Skills Base (PKSB) sections to work within this role:
Ethics and Values. Underpinning healthcare ethics and values by providing the best available evidence at the right time, in the right place, to inform decision-making and enable better outcomes for patients and populations.
Professional development.  Reflecting on practice and being self-aware about performance.
Organisational and environmental context.  Considering where improvements could be made in the library and knowledge service.
Wider library, data, information and knowledge sector context.  Shadowing or observing practice in another sector and applying any learning to practice.
Collection management and development.  Understanding and catering to the breadth of actual and potential user groups
Data management.  Understanding and supporting service users with research data management, assisting with institutional repositories or signposting alternative repositories.
Information exploitation and use.  Awareness of the diverse purposes for which information is sought including, but not restricted to; patient care, commissioning, service planning, audit, research, quality improvement, education, training and CPD and current awareness.
Information governance and compliance. Sharing of information within and beyond organisational boundaries within the limits of licencing, regulation and guidance.
Information management.  Organising all types of information and other resources.
Knowledge management. Supporting communities of practice.
Literacies and learning.  Promoting library spaces as places for learning as well as obtaining information.
Customer focus, service design and marketing.  Engaging with a variety of users across the healthcare landscape to provide a professional and efficient service.
Leadership, advocacy, influencing and personal effectiveness. Demonstrating the impact of the service and marketing it in an innovative and proactive way.
Technology and communication. Delivering training in digital skills and digital literacy for users and staff.
Further information about the CILIP Professional Knowledge and Skills Base
60 seconds with……Harry Pugh, Apprentice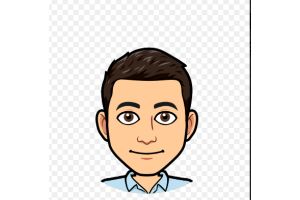 In a sentence what does your job entail?
I act as the first point of contact for library users, facilitating the daily running of the library and supporting the work of the librarians; I also have 20% off-the-job time to work towards my level 3 Library, Information & Archives apprenticeship.  
Tell us about your proudest achievement at work? 
I feel proud about a lot of the smaller bits of work I do – completed poster designs, receiving perfect feedback on apprenticeship assignments etc. I would say, however, that the proudest I have felt at work was the first day I ran the library alone. Retrospectively, this doesn't feel massively significant, but at the time I remember feeling proud having finally memorised all the countless procedures and policies I needed; and that I could do my job without aid.
Are there things that you do in your job that would surprise others? 
To people who are new to library work or have no understanding of how a medical library functions, I would imagine there is quite a stark difference between what they think my role is, and what it actually entails. A lot of people immediately think shushing and book shelving when you tell them you work in a library. When in reality, my job involves a lot of internet searching and using complex systems to help the users best I can.
What is your top career tip? 
Whilst it may sound pessimistic to some, I find that consistently remembering that I can do better work than I have done- constantly pushing myself to improve no matter the feedback- is the best driver.
How do you see your role changing over the next couple of years? 
Judging from current trends, I would expect that my role will become increasingly digitised. This would mean the replacement or re-working of older procedures, anything in paper format, with the exception of the book stock. I would imagine that large parts of the role (customer service, article supply etc.) will remain largely the same, as many people prefer to come speak to someone in person, than deal with an online system. This could result in my role becoming more training-oriented through the need to teach library users how to use new systems. 
What is the most challenging thing you have dealt with at work? 
The COVID-19 pandemic has definitely been the toughest thing I've had to deal with at work. In particular, the element of policing involved in ensuring all users of the library adhered to the rules and restrictions in place. This was difficult as it meant being extremely vigilant of what was occurring in the library, and dealing with difficult customers who repeatedly offended the rules.
Have you got any hidden talents?
In work, I have always received good feedback on my poster and other digital design skills. Besides work related topics, I am able to complete a Rubik's cube in just over a minute, and I can also name every country on a world map.  
What do you enjoy most about your role? 
I enjoy the constantly changing daily work in my role. I never know what people are going to ask when they come in, it could be something simple, or something long-winded. Not having monotonous, repetitive work helps to keep each day interesting and unique.