A short course for a big health impact
Nearly half the adults in England (43%) struggle to read and understand health information. When that information includes words and numbers, that rises to 61%. 
This means important details, such as how to take medicines and dosage, understanding appointment letters and test results can be missed – and not everyone feels confident to say when they don't understand.
Better presentation of information and some simple communication techniques can really help people to make better informed choices about their care and treatment.
The course can help staff and students quickly learn easy-to-use techniques to improve communication, supporting the understanding of the people they treat and care for. As a result, patients, families and carers will be able to make better health and wellbeing choices.
Anyone can sign up today for the course, hosted on the NHS e-learning for healthcare platform – there is a simple registration process and once completed you will be able to access the free course quickly and easily.
Find out more about improving Health Literacy
localise your information
If you want information about health literacy in your area you can use this geodata software – simply type in your Local Authority to find out more.
See our promotional resources
Below you can see outline designs of the promotional material. You can follow the links to open PDF of each one.
Alternatively you can download the files to your computer from the section further down this page.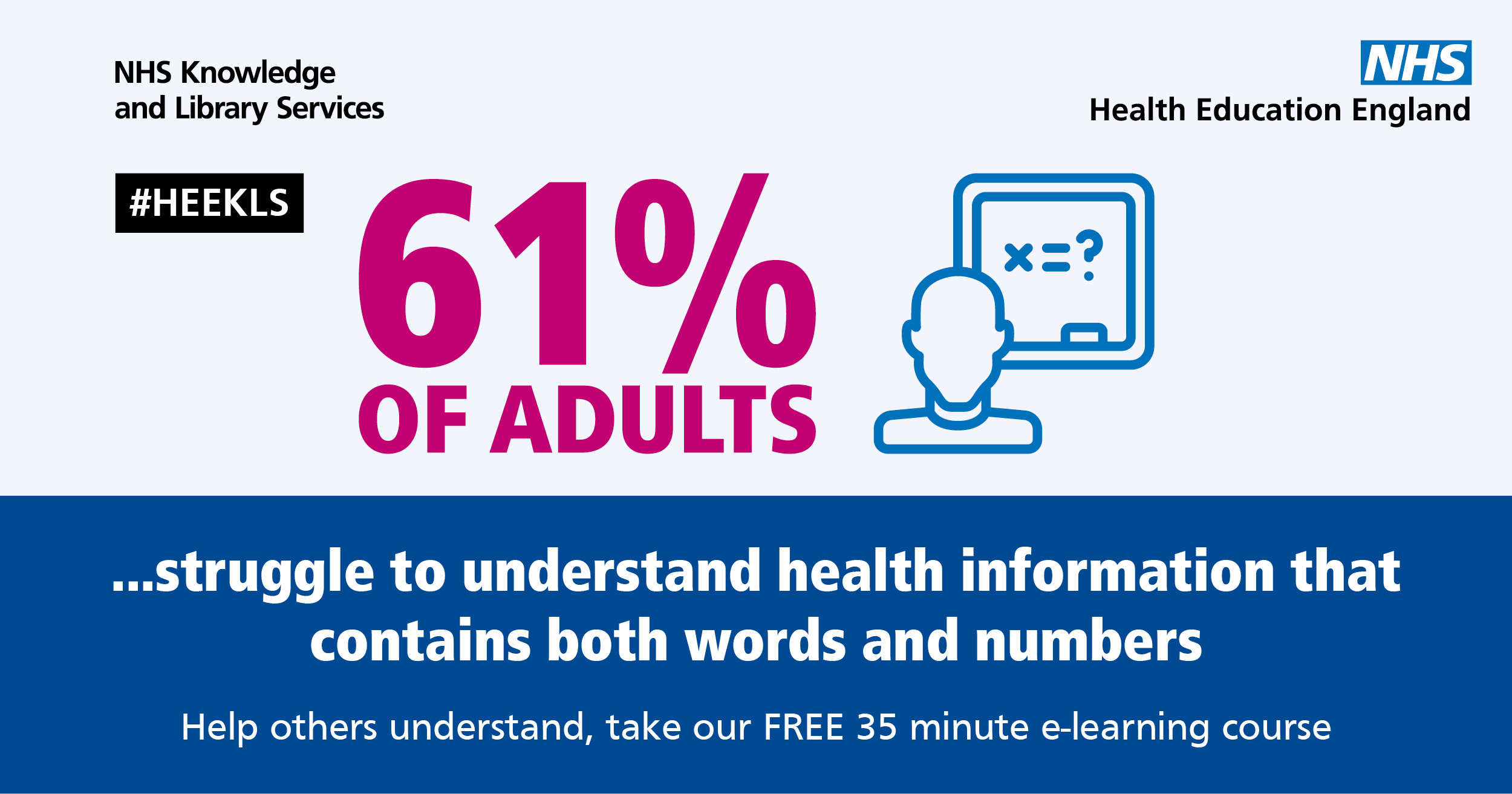 61% adults struggle to understand words and numbers…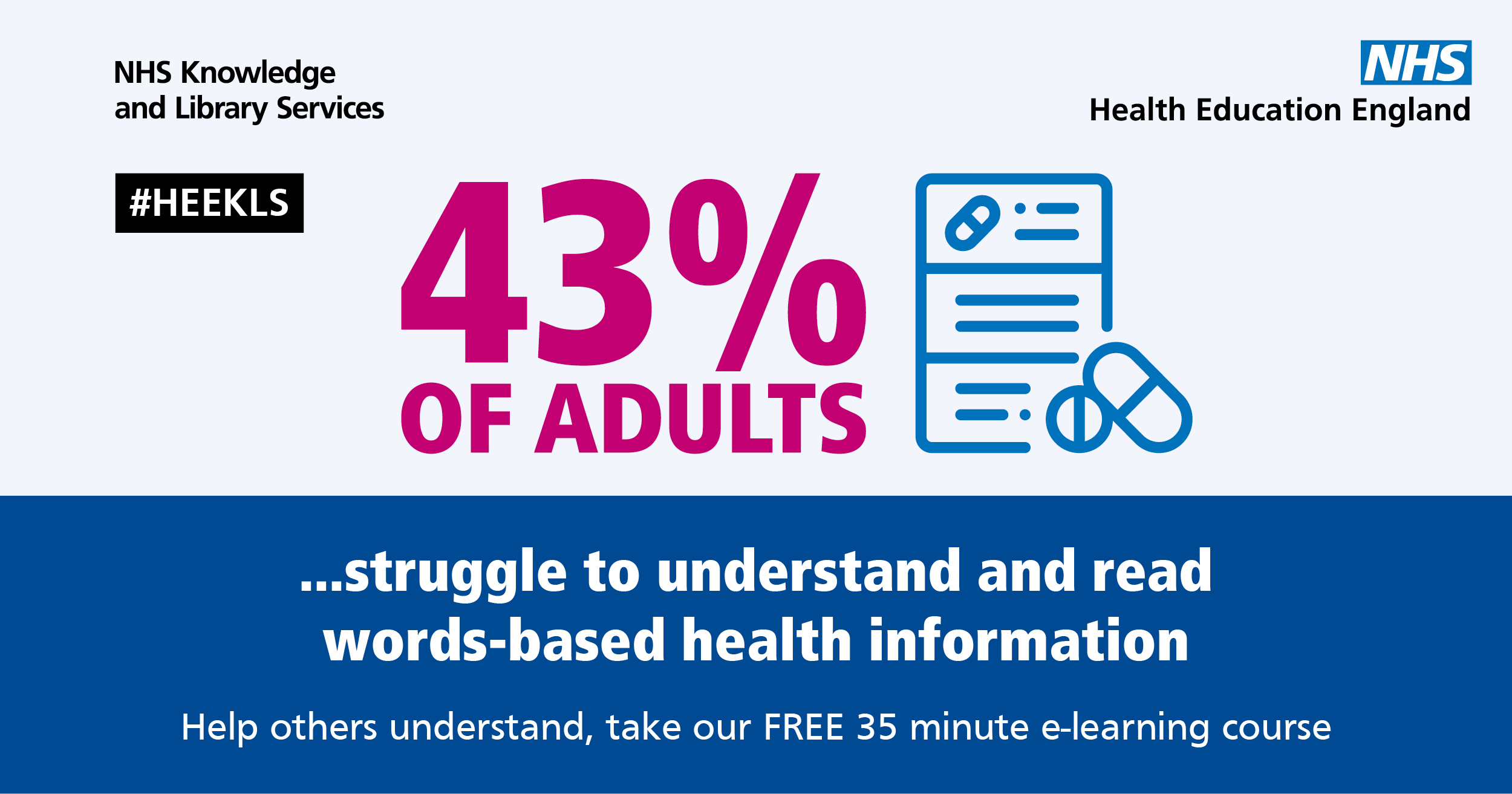 43% of adults struggle to understand words…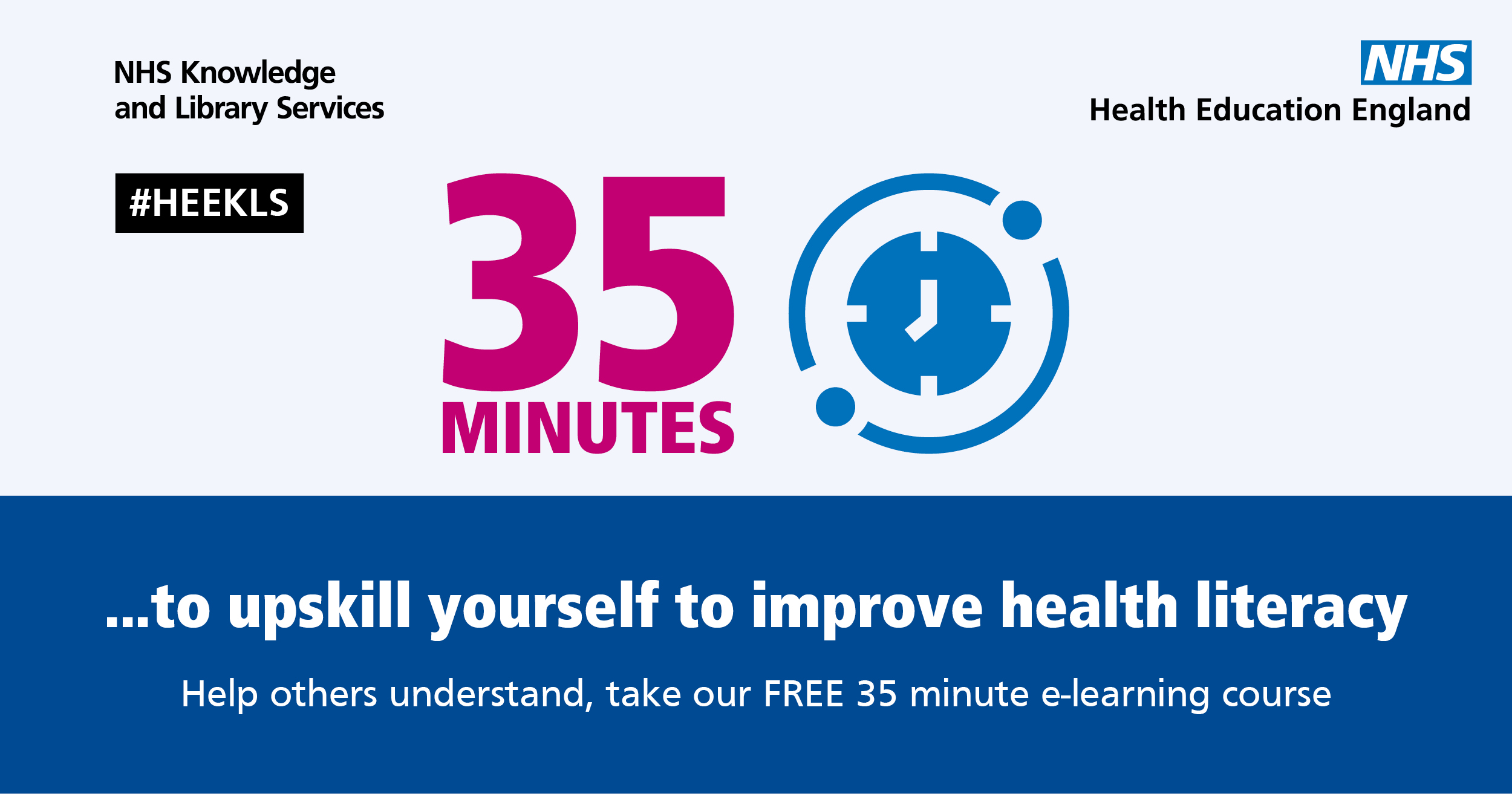 Take just 35 mins to upskill…
Download files
Below is a range of promotional resources you might find useful. There are three designs to chose from (which you can see examples of above)